Kata Course with Iura Sensei
May 21 @ 10:00 am
-
May 22 @ 4:00 pm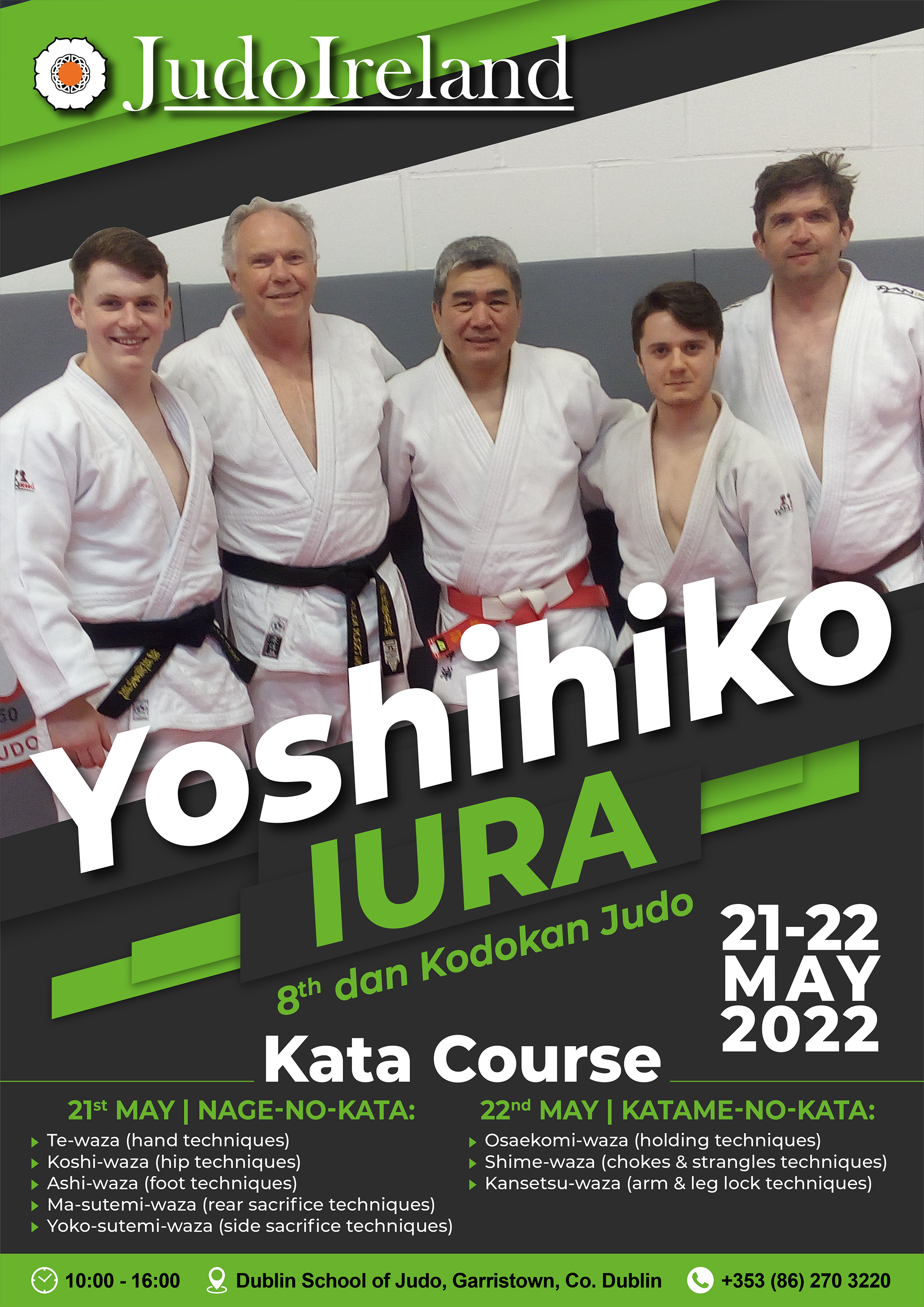 Judo Ireland are delighted to announce the visit of Sensei Yoshihiko Iura, 8th Dan, who will give Courses in Nage-no-kata & Katame-no-kata on Saturday 21st & Sunday 22nd May 2022 @ the Dublin School of Judo.
Iura Sensei has a judo CV to rival many across the World and has coached across the World including Asia, Europe, Africa, the Middle East and the Far East.
The Japan Foundation and the Kodokan have posted him as Judo Expert to countries including Vietnam, India and Turkey previously.
He is a highly experienced Kata Coach who has demonstrated various Kata at Kodokan ceremonies, the All Japan Championships and the Kano Cup.
This is an opportunity not to be missed to be coached in Kata by one of the world's leading experts in the field.
Course fee (including light lunch):
2-Day – Judo Ireland Members €50.00 – non-Judo Ireland Members €100.00
1 Day – Judo Ireland Members €30.00 – non-Judo Ireland Members €60.00
Places limited due to the size of the venue.
For reservations, contact:-  secretary@judoireland.com